Summer of Soul
2022 - Junior Graphic Designer
Summer of Soul is a feature documentary about the Harlem Cultural Festival directed by Ahmir "Questlove" Thompson which sweeped several awards and nominations in 2022.

As a Junior Graphic Designer at Radical Media I created several video and still assets for social media and for web to celebrate Summer of Soul's multiple award nominations and wins, mainly and Academy Award for Best Documentary and a Grammy for Best Music Film.

Web Assets

I created a still asset to be used on the RadicalMedia Landing page, in order to capture and highlight the multiple nominations, awards and acollades given to the documentary.

Social Media Assets
I created assets for instagram stories and feed and twitter to announce award nominations and wins using key imagery from the documentary. These assets were used both on the RadicalMedia social media accounts and sent to collaborators to use on their social media pages.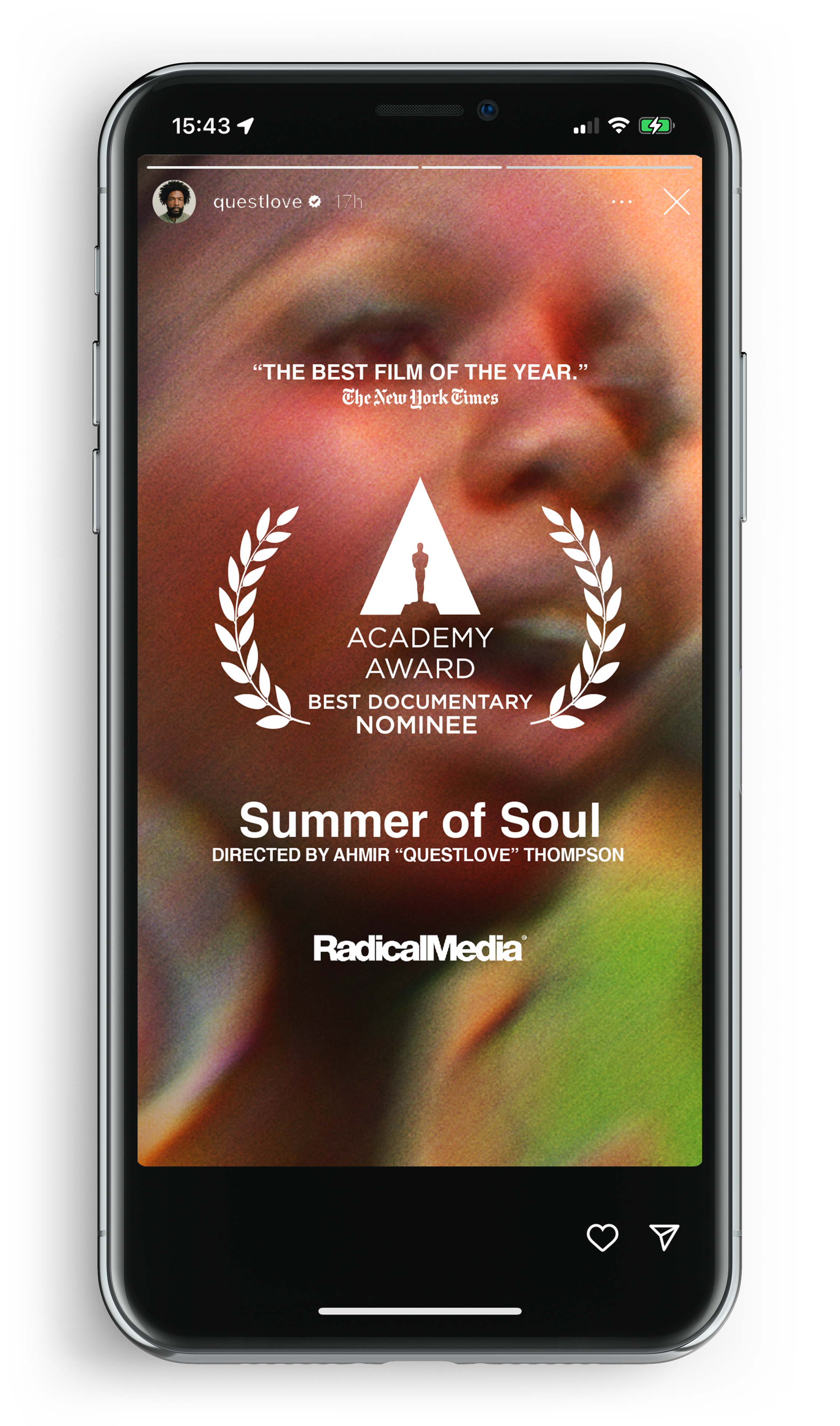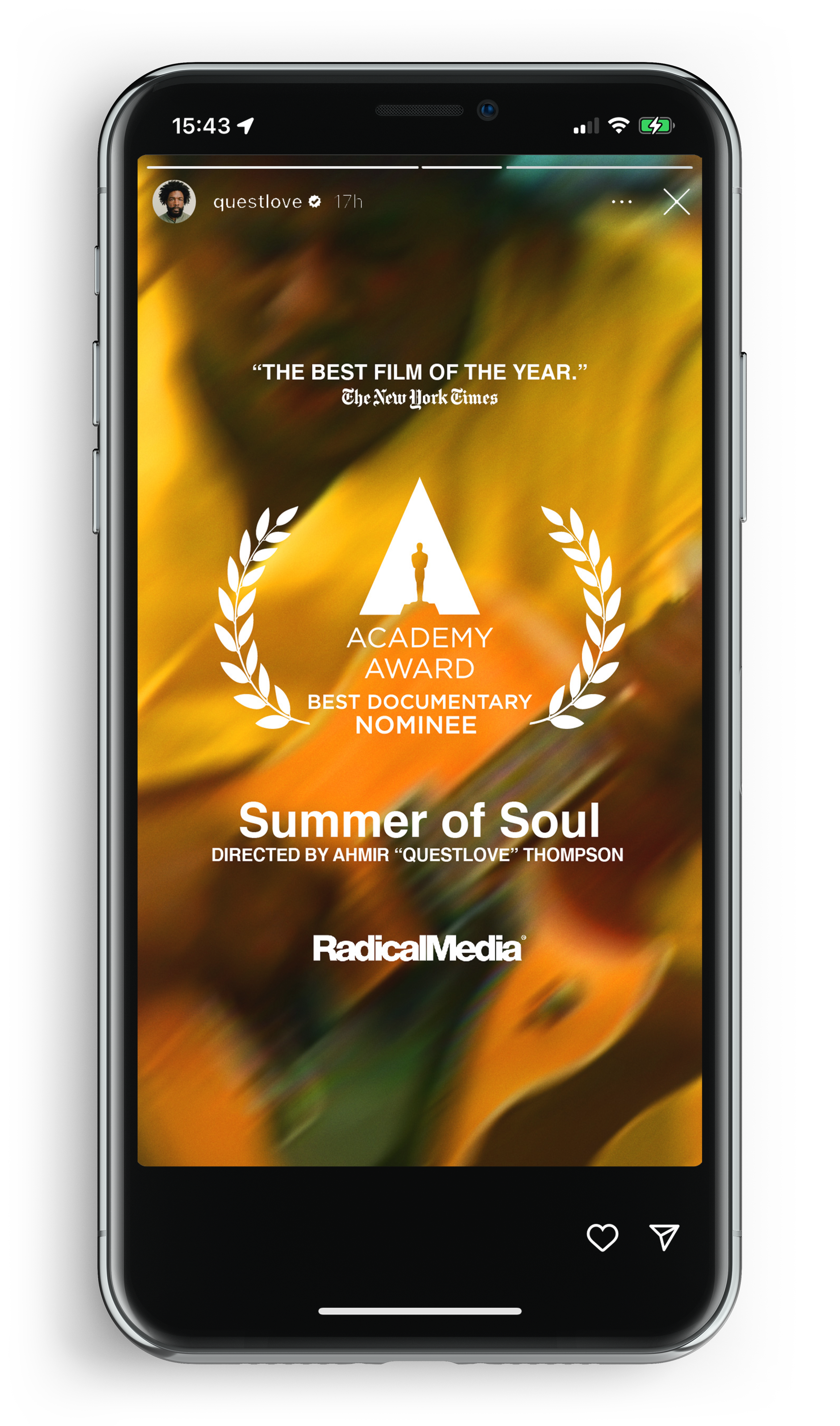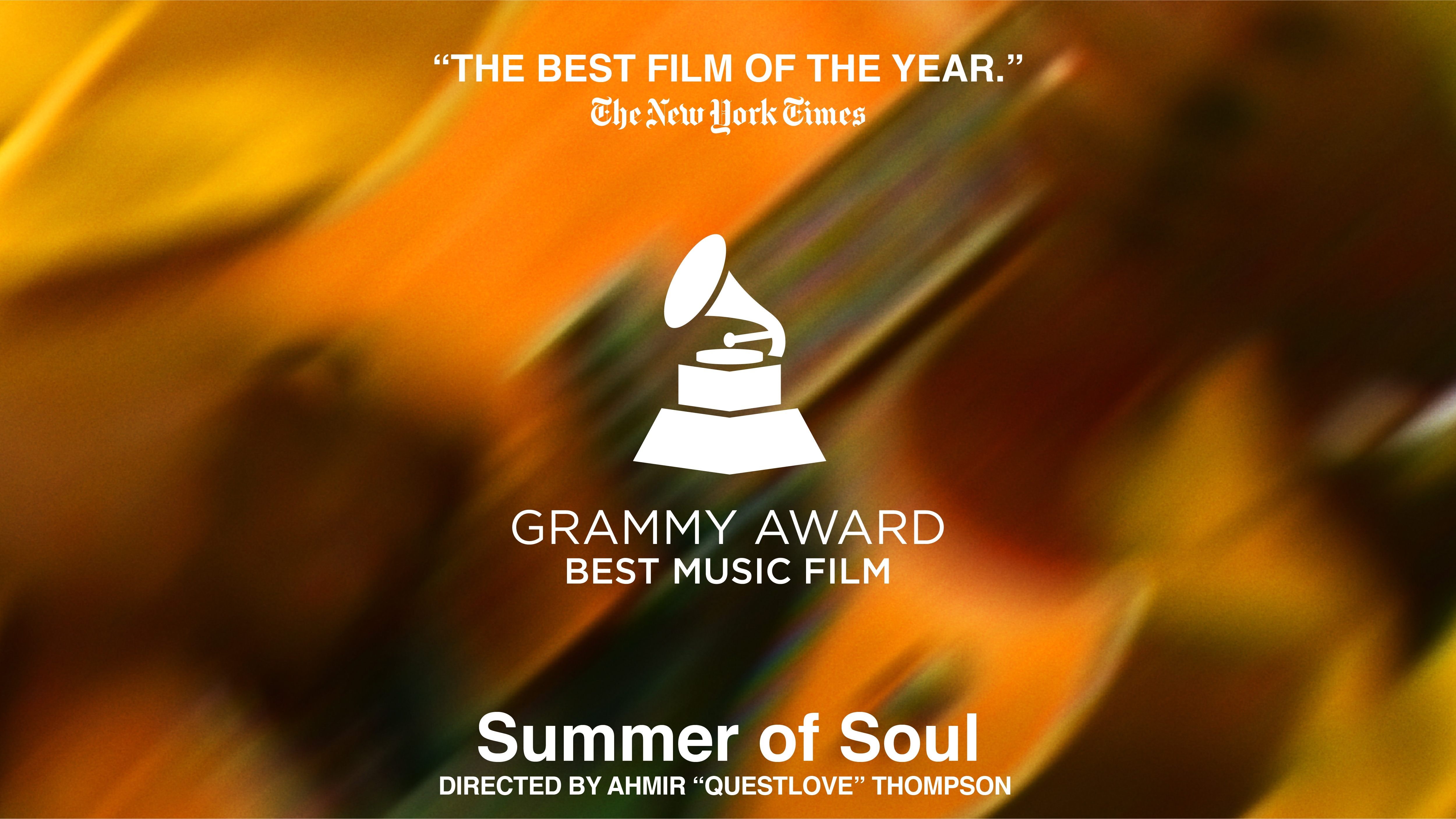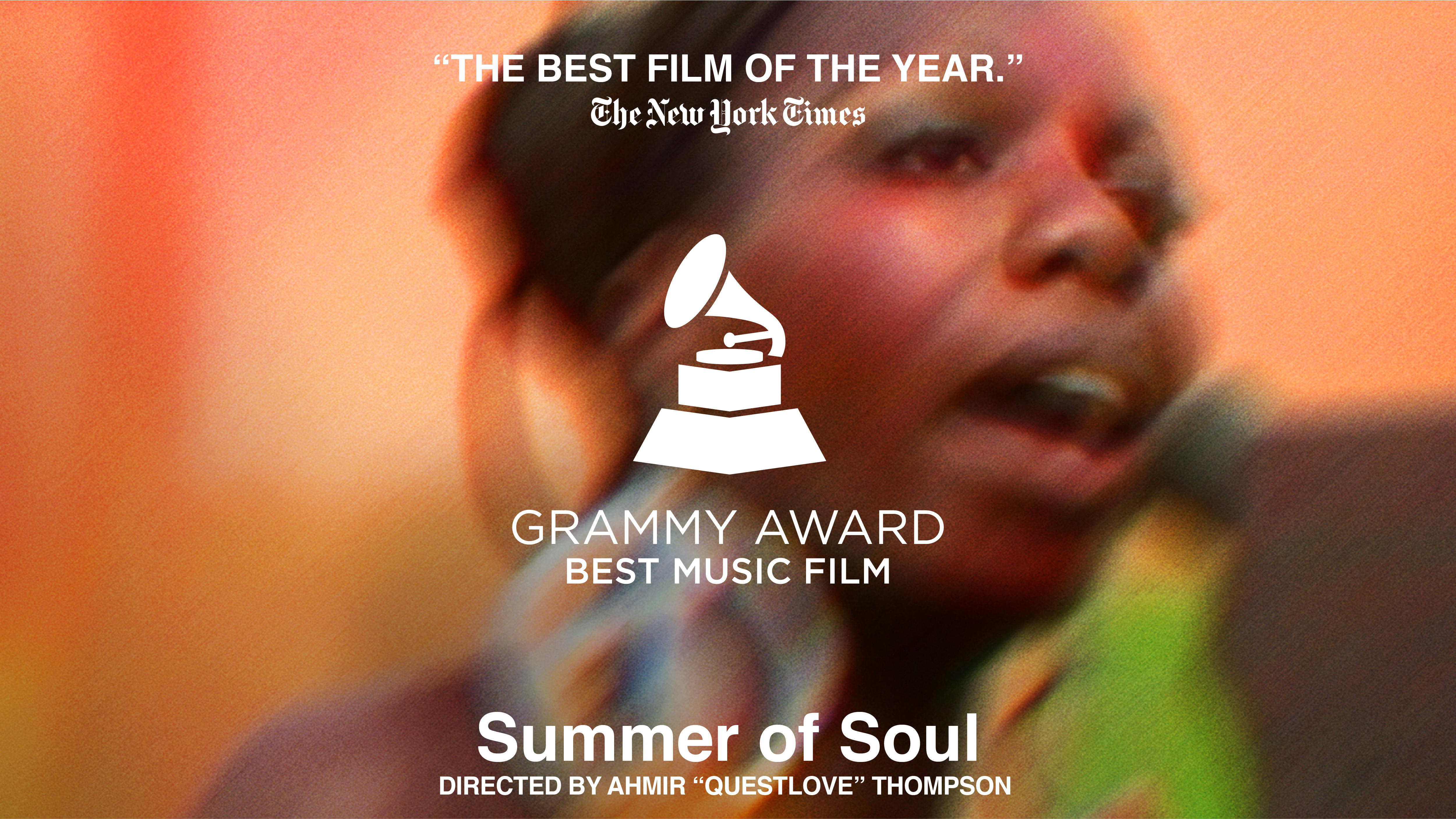 The social media assets where also accompanied by two video assets, re-cut from the documentary trailer, which used the same typographic elements. The video assets presented two options, one long and one short which we're both available to use on instagram feed and story.